Manutex is a French company based in Saint-Chamond (42) in the Loire region, whose origins date back to 1893. Specializing in narrow textiles, we manufacture and market braided and woven products, from the simplest to the most complex yarns. Our know-how is built around state-of-the-art industrial equipment and a team of enthusiasts who make it their business to serve your trade and your company.
Excellence for 130 years
Thanks to its ancestral know-how, Manutex has become a master in the art of ribbon-making, and its technique has been handed down through the generations. Our industry remains committed to satisfying your most demanding requirements for the creation of custom cords, ribbons and braids.
Our production is spread over 6000 M2 on a site with a fleet of over 150 machines, as well as a dedicated storage area. Manutex has surrounded itself with a network of qualified co-contractors, who are committed to an ISO approach and guarantee optimal production and after-sales services.
As a multi-sector industry, we operate for specific trades such as medical and heavy industry, as well as for interior and exterior decoration, fashion, packaging… Today, the diversity of our customers enables us to acquire and renew our know-how on a daily basis to provide you with a generous, tailor-made product catalog.
Our values
For over 130 years, our company has preserved and nurtured its values :
reactivity
performance
service
dynamism
privacy
sustainability
We are committed to applying a quality approach at all levels of production, for continuous improvement of our services.
To serve you better, we are certified ISO 9001, EN 9100 (Aeronautics, aerospace and military defense) and Oeko-Tex® standard 100.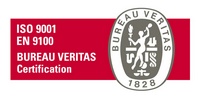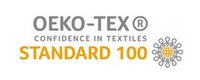 A little history
Industrial braiding in Saint-Chamond was initiated around 1807 by Charles-François RICHARD-CHAMBOVET, who returned from Paris with 3 spindle looms purchased from a secondhand dealer.
In the years that followed, his example was followed by other manufacturers.
By 1812, Saint-Chamond had 120 active looms. Around 1816, Richard installed the first steam engine, which enabled a factory of 300 looms to operate.
By 1824, there were 2,200 braiding looms in the region, of which 800 belonged to Maison Richard.
By 1887, there were 38 factories in the Saint-Chamond area, employing over 4,000 people.
In the 19th century, Saint-Chamond became the capital of shoe lace and corset production, using mechanical braiding looms. The laces, braids and ribbons produced by the factories were exported all over the world.
At the end of the 19th century, faced with growing export difficulties and German competition, several factories decided to join forces.
In 1882, the "Société Industrielle des Tresses et Lacets" was created, followed in 1898 by the "Manufactures Réunies de Tresses et Lacets" and in 1899 by the "Société Saint-Chamonaise de Tresses".
Manufactures Réunies de Saint-Chamond (MRSC), which brought together around ten manufacturers in the early 20th century, was bought out by Manutex in the 1990s.